Company Profile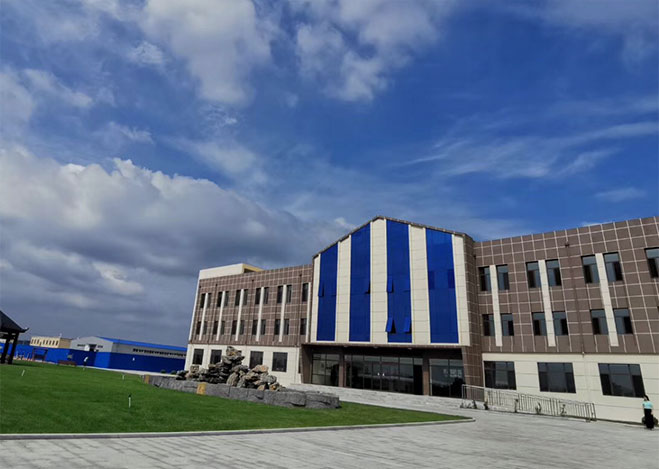 Beijing Yahe nutrition High Tech Co., Ltd. is a animal nutrition company specializing in ruminant product research and development, production, promotion and professional social services. Its production base is located in Binhai Development Zone, Xingcheng City, Liaoning Province.
Over the years, under the guidance of Mr. Feng Yanglian, a senior ruminant nutritionist, a series of rumen bypass products have been launched successively to improve the health and production performance of ruminants in accordance with the actual production of ruminants in China, which has achieved significant economic and social benefits in production practice. Among them, rumen bypass lysine, rumen bypass methionine, and rumen by pass choline chloride , which are used in ruminants, fill the gap in China and break the monopoly of foreign price and technology; Rumen bypass glucose (GluNergy) and rumen bypass vitamins (ViTarget) technology fill in the blank of the world. Rumen bypass glucose has obtained the invention patent of China and the United States, and it is the first time in the world to put forward the theory of glucose metabolism imbalance of dairy cows, which makes up for the defects of the theory of negative energy balance of energy in the perinatal period of dairy cows, improves the theoretical system of energy demand of dairy cows, and makes great contribution to the development of dairy industry. The nutrition technology and products of meat cattle, sheep and milk goats of Yahe nutrition are also at the forefront of the development of feed industry in the world. The company always takes the production of high-quality products and the provision of high-value-added services as the mission of the enterprise, and is in line with international standards to establish a sound production management system.
In terms of product quality management, the introduction of Germany advanced pharmaceutical equipment production line ensures the stability of product quality. The advanced gas chromatography and liquid chromatography are to check the quality of raw materials and finished products. It has established a perfect quality and safety management system, passed the IS09001 and IS022000 system certification successively, and passed the EU FamiQS quality system certification, laying a solid foundation for Yahe products to enter the European market, overturning the history of feed additives exported from Europe to China, thus opening the prelude for China's feed additives to the world.
Standing at the starting point of the new era, Yahe will, as always, devote itself to ruminant nutrition research, and gradually become the world's leading specialized ruminant nutrition company; continue to drive the improvement of enterprise value with innovative technology, and lead the safety, environmental protection and scientific and technological development of feed industry.
Beijing Yahe nutrition High Tech Co., Ltd. is willing to work with you to create the future and share success!